The regional transport authority Île-de-France Mobilités has decided to introduce a new electric Bus Rapid Transit system in the greater Paris area. The consortium Van Hool – Kiepe Electric – Alstom was selected as the supplier. We had already reported on this here:
ehttps://www.urban-transport-magazine.com/en/paris-bi-articulated-e-buses-for-the-first-time-and-new-tramways/
24-metre long, bi-articulated Van Hool electric buses will be delivered, powered by Kiepe Electric's high-power fast-charging batteries which will be charged by Alstom's conductive ground-based static charging system (SRS). The framework contract includes a minimum of 56 vehicles.
The solution from the Van Hool – Kiepe Electric – Alstom consortium is intended for the T Zen 4 and T Zen 5 high service bus lines in the south of Paris, as well as a third line in option. It will offer passengers a higher level of space, comfort, silence, accessibility, and speed.
Buses that meet strict sustainability criteria and offer a high level of service
The 24-metre long, bi-articulated, 100% electric Exqui.City 24 vehicles built by Van Hool meet high expectations in terms of passenger comfort and ease of operation. The buses will be able to carry approximately 140 passengers each (compared to 70 for a conventional bus and 100 for an 18-metre articulated bus) in optimal conditions of comfort and modernity: space, lighting, air-conditioning, video surveillance, real-time visual and audio passenger information. The vehicles are fully accessible to people with reduced mobility (PRM), thanks to wide sliding doors and low floor, which will make it easier for passengers to get on and off the bus at the station and to move around inside the bus.
Operation is facilitated and optimised by very fast vehicle recharging thanks to Alstom's conductive ground-based static charging system (SRS) interfaced with an on-board energy system from Kiepe Electric.
High-performance electric equipment
Kiepe Electric is supplying the traction system for two driven axles in each vehicle. The scope of the order also includes traction batteries, auxiliary power converters and cooling systems, as well as power distribution units (high-voltage distribution). In addition, the company is providing the onboard software for energy management and traction drive control. Other Knorr-Bremse Group components will also be installed, including screw-type compressors from Knorr-Bremse and brake resistors from Heine Resistors. Kiepe Electric will ensure a very high level of operational reliability using a cloud-based data application that measures consumption, routing, and performance parameters. This operating data will be collected by the company's Artificial Intelligence-based Smart Fleet Management (SFM) system for subsequent transfer to the operating company's base station via Kiepe Fleet Management (KFM).
An innovative ground-based recharging system
Alstom is providing the conductive ground-based static charging system (SRS). It is an innovative and interoperable technology for electric transport, buses, and trams, of all brands and sizes. As a compact solution, SRS blends invisibly into the cityscape. SRS ensures safe, automated, and fast high-power charging at stops and line terminals. This solution is already in use on 15 kilometres of tramway tracks in Nice, where it allows automatic and fast in-station recharging with no additional constraints for operations and with ground-breaking availability (>99.9%). SRS is designed by Alstom in Vitrolles, a world centre of excellence for ground power solutions. Alstom's catenary-free systems are reliable and proven with over 15 years of commercial service in France and internationally. For the T Zen 4 and T Zen 5 project, Alstom will engineer the charging systems, as well as supply the equipment, install, commission, and provide warranty. The framework agreement also includes a service level agreement on reliability and availability of the bus and charging system.
T Zen 4 and T Zen 5 bus lines
The T Zen 4 and T Zen 5 lines are express bus lines running on dedicated bus lanes. The T Zen 4 BRT line will cover the 14.8-kilometer distance between Viry-Chatillon and Corbeil-Essonnes. The new line will replace the existing 402 line, which is the busiest line in the Paris metropolitan area, transporting nearly 26,000 passengers every day. The T Zen 5 line is a new 9.5-kilometer bus route connecting Paris-13 with Choisy-le-Roi via Ivry-sur-Seine and Vitry-sur-Seine.
(Info based on a joint press note by / Van Hool / Knorr-Bremse (Kiepe Electric)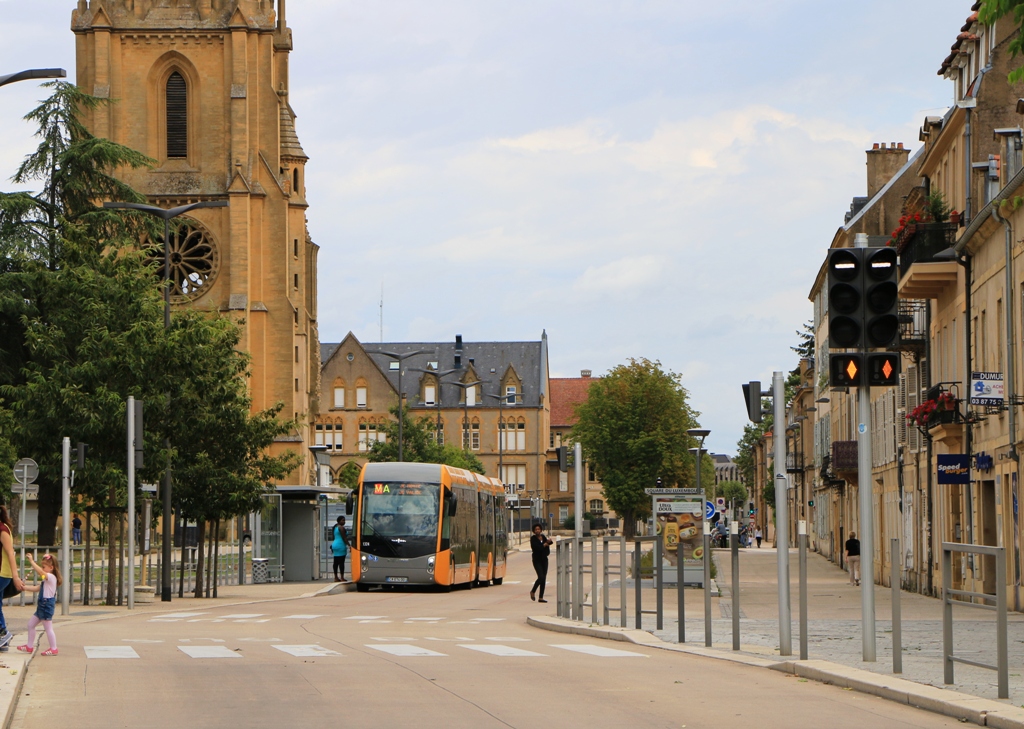 11.03.2022
---