In Brussels tram line 9 has been extended from previous Arbre Ballon/Dikke Beuk terminus to the metro station Roi Baudouin/Koning Boudewijn. The 1.7 km new section runs via avenue de l'Arbre Ballon/Dikke Beuklaan, avenue Général Deceuninck/ Generaal Deceunincklaan and avenue Houba-de Strooperlaan to reach Roi Baudouin/Koning Boudewijn station where it connects with metro line 6 and bus service 83. There are three intermediate stops at De Heyn, Palfijn and Stade/Stadion – at the stadium there is a physical connection and an interchange facility to tram lines 51 and 93 which both terminate here.
The extension of tram line 9 goes along with a complete renewal of the public space along the route and the integration of an exclusive right-of-way mainly with grass track, the redesign of traffic intersection to improve the traffic flow and reduce security problems at the intersections, as well as improvements for pedestrians and bike riders.
Line 9 now operates between Metro Roi Baudouin/Koning Boudewijn and Metro Simonis (metro 2 and 6). It was opened as a new service branching off existing tram line 19 track at Miroir in September 2018 and serving 3.2 km of new track to reach its temporary terminus Arbre Ballon/Dikke Beuk. Work on the prolongation to Roi Baudouin/Koning Boudewijn started two years ago and was completed with the official opening on 11 December 2021.
A network map is available here: http://www.urbanrail.net/eu/be/brux/brussels-tram.htm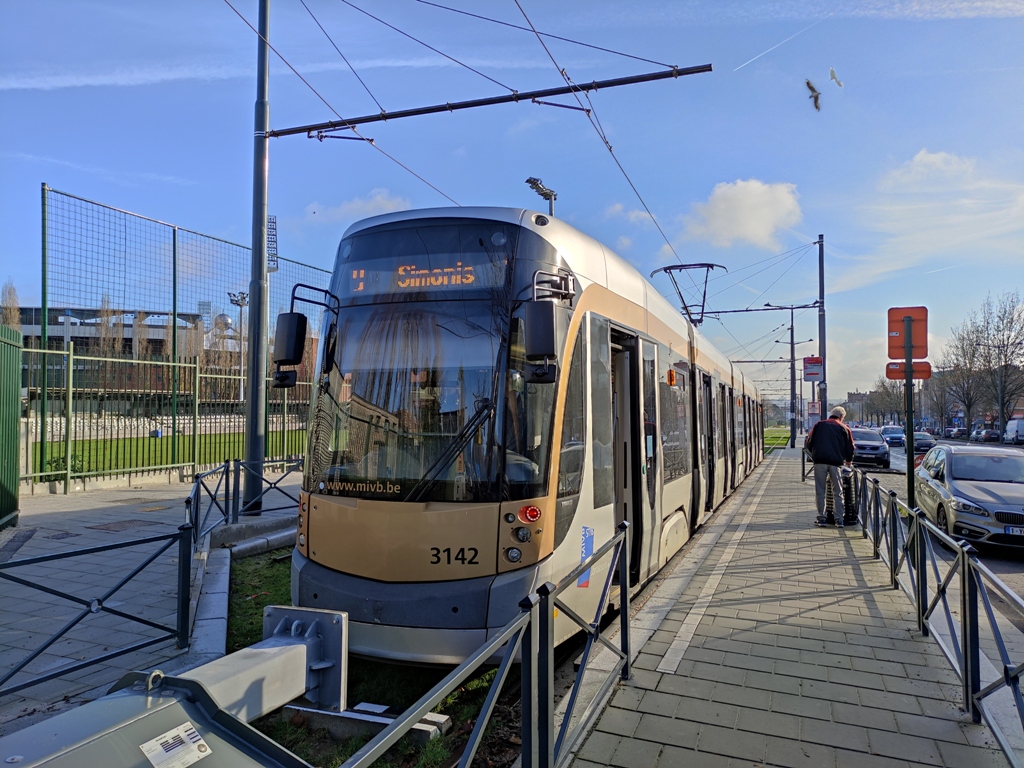 17.12.2021
---