While the development of electric buses has so far focused mainly on complete buses, two of the large, globally represented manufacturers have now each presented its own platform solutions, both for specific market segments in the beginning. The chassis allow individual body structures and allow further, rapid increase in the use of e-bus technology.
Mercedes-Benz do Brasil
Mercedes-Benz do Brasil has presented the eO500U all-electric bus chassis. It has been designed for Latin American cities and will be produced in São Bernardo do Campo, in the Brazilian state of São Paulo, starting in 2022. However, it could also be offered in other countries in the future if there is sufficient customer interest. For Australia, for example, going-to-market is already envisaged for the second half of 2022. The eO500U is a model derived from the O 500 series, which is also the basis for the Mercedes-Benz "Super Padron" city bus. The all-electric bus chassis has a range of up to 250 kilometers. Battery charging is a plug-in system with the same technological standard that Daimler Buses has also installed in the all-electric Mercedes-Benz eCitaro city bus. A complete charge of the high-voltage batteries takes approximately three hours. The low-floor vehicle can accommodate city bus bodies with a length of up to 13.2 meters and offers capacity for up to 86 passengers. It is driven by wheel hub motors on the rear axle. The chassis was developed entirely in Brazil, incorporating experience with the Mercedes-Benz eCitaro, and was extensively tested in parallel in Germany and in Brazil by Daimler Buses engineers prior to market launch.
Volvo Bus
Volvo Bus has also unveiled an electric bus platform, initially aimed primarily at the markets in the UK, Australia and Mexico, but not limited to these alone. An official presentation of the first e-bus using the new low-floor BZL series chassis has just been unveiled by Volvo Group Australia – a citybus, with Volgren Optimus bodywork – and handed over to the customer Western Australia's Public Transport Authority. Volgren and Volvo have enjoyed a successful partnership for 40 years.
The chassis is offered in two lengths and addresses the demand for double-deckers, particularly in the UK, too. The double-decker chassis is designed for vehicle lengths of 10.9m, while the solo car can be built on the chassis in lengths from 9.5m to 13.0m. Lithium-ion batteries with a capacity of up to 470 kWh and various other elements from the modular system will be offered, as they are for Volvo's complete electric buses.
It will be interesting to see when other internationally operating manufacturers will launch further platform solutions on the market. In any case, the market for electric buses continues to develop very dynamically.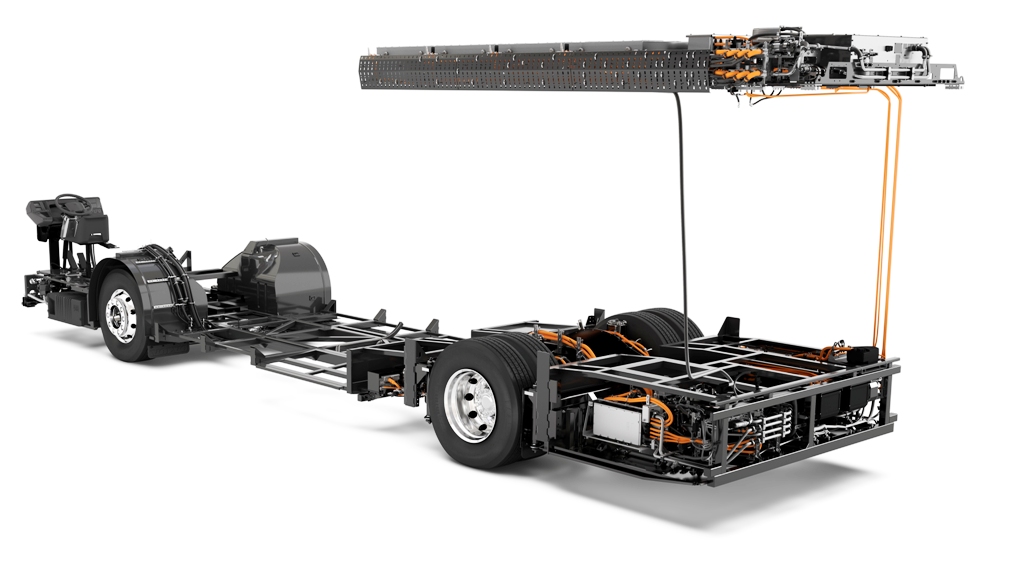 29.09.2021
---