Esslingen saw the first operation of the historical trolleybus 22 on 14 July 2019 – after many years of restoration. No. 22 is last last of the seven Henschel HS 160 OSL with Kiepe Electric equipment and BBC motor purchased new between 1960 and 1962, with an additional second-hand acquisition from Baden-Baden later on.
The trolleybus was in regular service until the mid-1980s and subsequently being used for special trips. Out of service since 2003, the restoration took many years and more than 6000 hours of work. Now the vehicle is available for special tours, public round trips Esslingen will be offered on special events.
The first of the 6 new Solaris/Kiepe-Electric Trollino IV on order arrived in Esslingen at the beginning of August. Testing is going to start, the official presentation to the public is expected in a few weeks – we will report about it.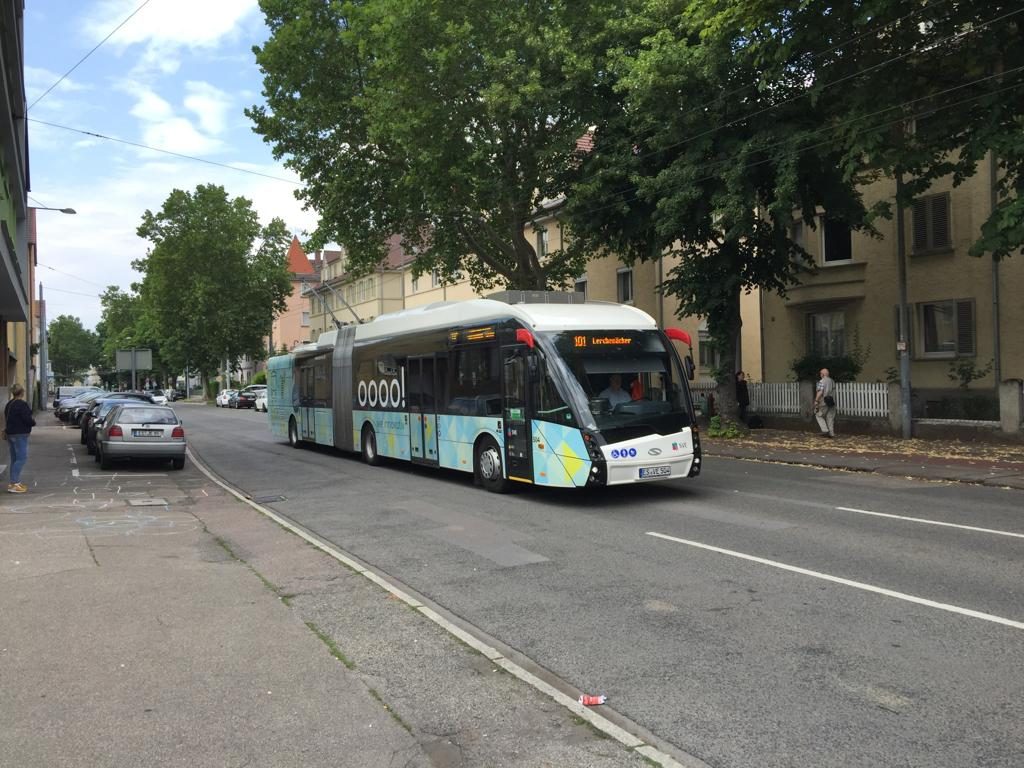 22.08.2019
---