The 3.1 km extension of Warsaw's metro line M2 opened on 15 September 2019. This is the first extension of this route which has been inaugurated on 8 March 2015. It starts at the previous terminus at Dworzec Wileński and runs entirely underground. Three new stops have been added: Szwedzka, Targówek Meskaniowy and Trocka which bring the total length of the line to 9.2 km. Construction works had started in 2016 after awarding the 225 million € contract to the Italian Astaldi group.
Metro line M2 is operated by 35 Siemens "Inspiro" 6-car trainsets which offer 174 sets and a total capacity of up to 1554 passengers. They are 89.6m long and 3.1m wide.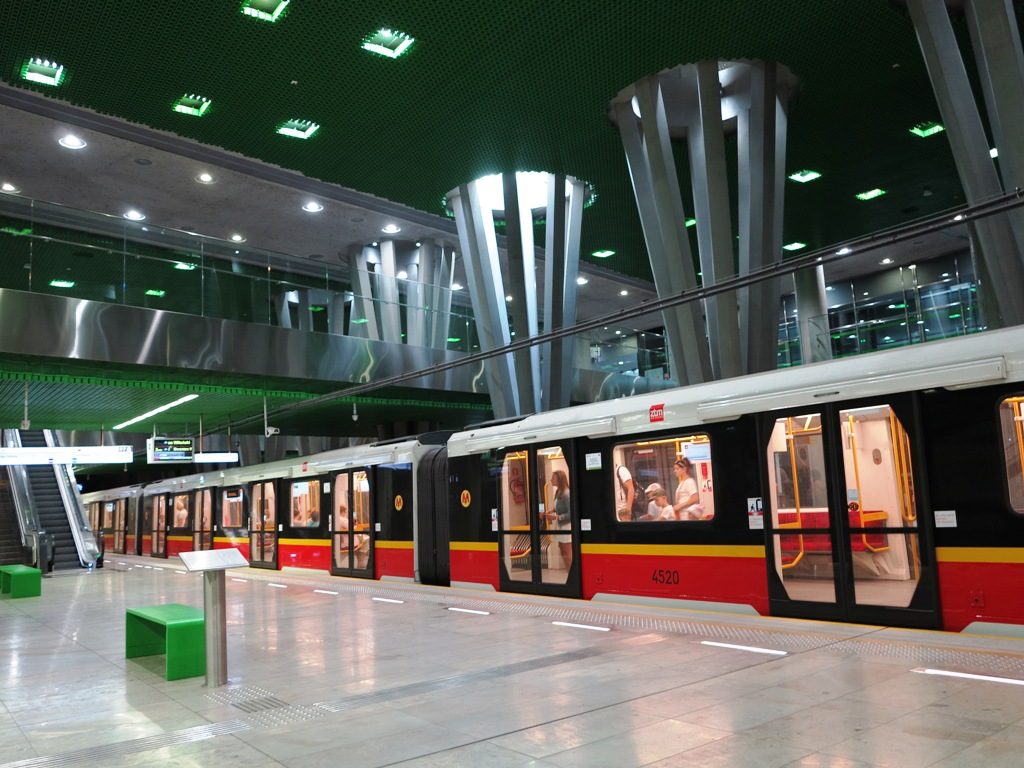 Further extensions of M2 are planned westbound to Karolin (another 5 stops) and northeastbound beyond Trocka 3 stops further to Bródno.
A map is available at: http://www.urbanrail.net/eu/pl/war/warszawa.htm
16.09.2019
---