After several decades of decline most of the remaining German regional railway lines benefited from considerable investments in infrastructure and vehicles over the past 25 years. Moreover, even a number of reopenings of various lines closed in the years before took place.
However, the number of reactivation projects of old railway lines in Germany is still moderate: 827 km for passenger transport and 360 km for freight related services reopened since 1994, while the number of closed routes is much higher. An overview provides:
https://www.allianz-pro-schiene.de/wp-content/uploads/2019/05/190520-allianz-pro-schiene-reaktivierte-eisenbahnstrecken_plusfa.pdf
More potential
Federal and regional governments now see a much larger potential and offer support. In May, the subject was put on the agenda again when the German public transport association (Verband Deutscher Verkehrsunternehmen (VDV)) and the transport advocate lobby group Interessengemeinschaft Allianz pro Schiene jointly held a press conference and highlighted a potential of approximately 3,000 route kilometers worth to be reopened in the next decade.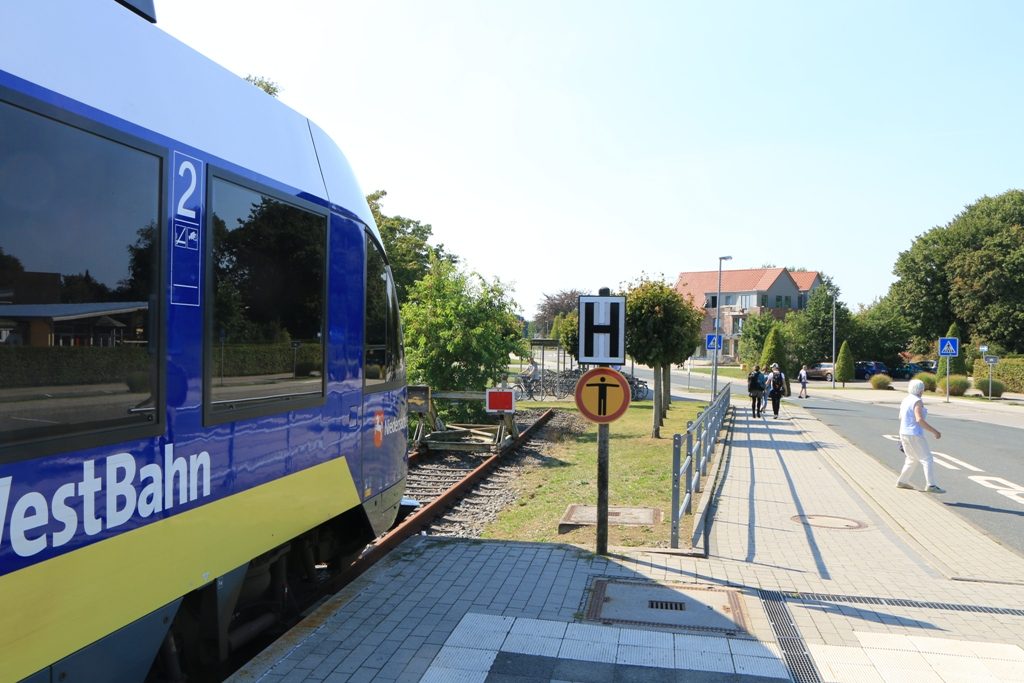 Criteria for further investigation are passenger demand, economic considerations and also a better connectivitity within the existing network.
The VDV already published a comprehensive guide to route reactivation in 2017, which is available for download: https://www.vdv.de/vdv-reaktivierung-von-eisenbahnstrecken.pdfx
Let us take a look at a few recent examples:


Example 1: Regentalbahn
As part of a wider network of regional lines under the brand "Waldbahn", the regional operator Regentalbahn reopened its branch line Gotteszell-Viechtach on 26 September 2016, almost exactly 25 years after the last regular passenger train was decommissioned.
Although the train frequency has improved rather significantly with hourly headways during most of the days and modern DMU of the RegioShuttle model, passenger demand has still not reached a satisfactory level, mainly due to the sparsely populated area with a total of less than 15.000 citizens. Nevertheless, Bavaria's regional government has agreed to extend the originally 2-year trail operation period until 2023 in the hope that further measures to increase demand will succeed.

Example 2: Bentheimer Eisenbahn
Quite different is the situation on the route Bad Bentheim – Nordhorn – Neuenhaus in Northern Germany, where the regional operator Bentheimer Eisenbahn offers passenger services again after a break of 45 years. The city of Nordhorn alone has 55.000 inhabitants, which are now connected to the national railway network at Bad Bentheim. Hourly services provided by modern Alstom LINT trainsets were well accepted right from the beginning. Therfore it came as no surprise that an extension via the existing freight railway tracks to Coevorden in the Netherlands is already under consideration.

Example 3: Eastern Westfalia – Ostwestfalen
The funding for the reopening of passenger services on two lines in the region of Westfalia was recently approved:
On the 26 km stretch between Harsewinkel, Gütersloh and Verl, the 120 years old Teutoburger Wald-Eisenbahn (TWE) will resume daily services with modern DMU sets after an absence of 41 years. Detailed planning has been started.
In the same region, passenger services will be reinaugurated in the area of the city of Münster (310,000 inhabitants). Between Münster and Sendenhorst over a distance of 21 km the trains will return and offer a 20/40 minutes frequency during most of the day, with intermediate trains every 20 minutes to Wolbeck. This will clearly be an intense suburban service, comparable with the German "S-Bahn" in other urban areas. The line is part of a much wider network of freight trains of Westfälische Landes-Eisenbahn (WLE), which last operated passenger trains in 1975.
Total investment for the TWE line is 34.5 mn EUR and for the WLE line 40.4 mn EUR.
19.09.2019
---