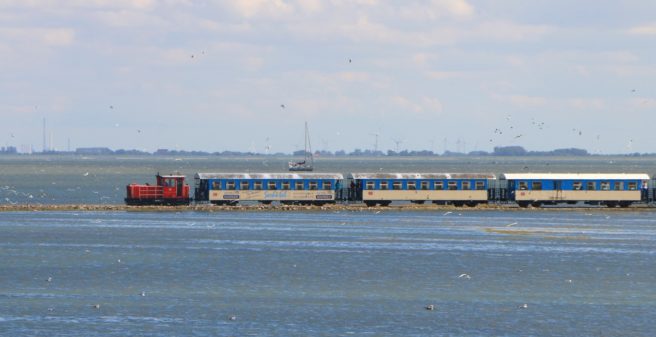 Summer on one of Northern Germany's islands – an attractive holiday destination even in times of COVID-19.
One of the highlights of a trip to the small island of Wangerooge is the journey by boat and island railway – definitely a good start for any vacation. The boat trip takes 50-60 minutes, and the journey on the 3 km metre-gauge railway between the port and the village on the care-free island takes another 12-15 minutes.
During past winter 2019/20, part of the tracks of the "Inselbahn" (island railway) was replaced and the track bed was upgraded, too – not only on the main station and the workshops, but also at the end of the branch line to the western part of the island. In addition, the final 200 metres of the former line to old port on the eastern end of the island – closed 62 years ago – was disconnected from the rest of the tracks.
Two SCHÖMA diesel locomotives provide the regular service, and two more built in Romania in 1990 are held as back-up. The long-distance transport division of German state-owned railway Deutsche Bahn, DB Fernverkehr, is the operator of the Wangerooge's small-scale train service.
26.07.2020
---