After having being selected as preferred suppliers in June 2019, Bombardier Transportation, Orascom Construction and Arab Contractors have signed an agreement last week with National Authority for Tunnels in Cairo to design and build two new monorail lines in Egypt. On completion of the construction phase, the consortium will be responsible for the Operation and Maintenance (O&M) of both lines for 30 years. The total value of the design, build and O&M contract exceeds $4.5 billion US (4.1 billion EUR). Bombardier Transportation´s share is $2.85 billion US (2.6 billion EUR). Orascom Construction's share of the overall contract is close to $900 million US. The agreement is subject to final signatures of supplementary documents.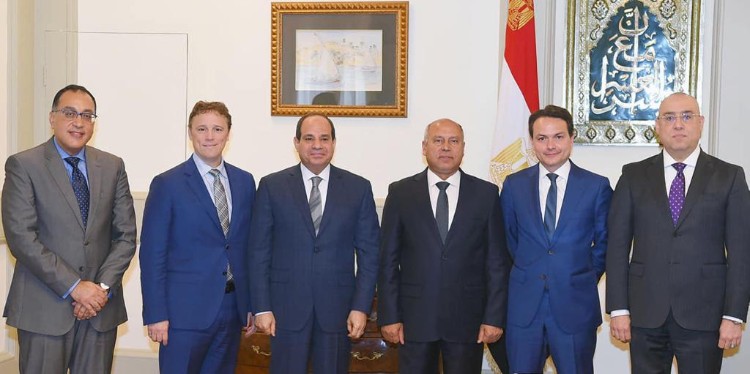 UK and EIB to partly finance the project
According to press reports, the funding of the two projects will be provided by the European Bank for Reconstruction and Development (EBRD) via the European Investment Bank (EIB) in collaboration with the UK Export Finance. However, no figures have been disclosed yet. Both EBRD and the UK are investing heavily into Egypt's infrastructure, health and education sector. Egypt is the largest recipient of investments from the EBRD with 1.15 billion EUR in investments in 19 projects nationwide.
The two monorail lines
The first monorail line will extend 54 km from East Cairo to the New Administrative Capital. The Egyptian government is currently building the so-called New Administrative City ca. 50 km east of Cairo in order to relocate some of the administrative offices from Cairo to the outskirts and therefore relieve Cairo from further congestion. Construction work of the new city which doesn't have a name yet, started in April 2016 and has a cost of 40 billion Euros. It is planned that the first phase of construction will be finished in the early 2020's. According to press reports the Egyptian parliament will already move offices in 2019.
The second line will be 42 km long to connect 6th October City to Giza, near the pyramids of Pyramid of Khufu or the Pyramid of Cheops. The two monorail lines will be the first mass transit links to connect Greater Cairo with New Capital City and 6th October City and will improve mobility for Egyptian citizens. The two lines will be able to transport around 45,000 passengers per hour in each direction when ultimate capacity is reached. With operating speeds up to 80 km/h, the journey time for the new Capital City will be around 60 minutes (for 54 km line) and around 42 minutes for 6 October City (42 km line).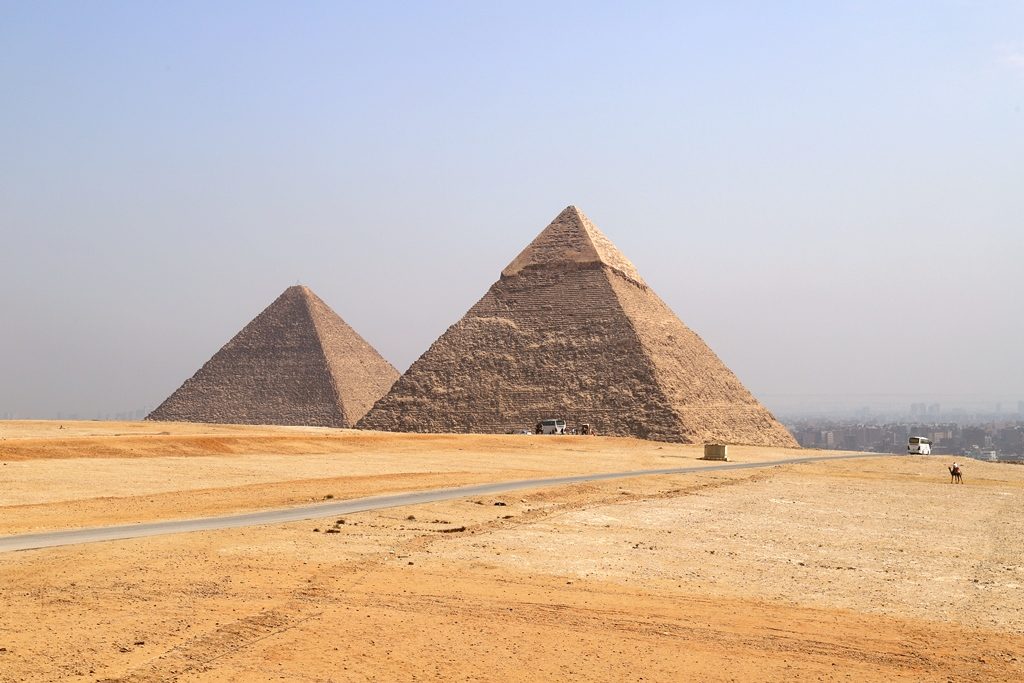 70 INNOVIA Monorail trains
Orascom Construction will design and build all infrastructure and civil works, including stations, guideway structures and new depot buildings. Bombardier will design, supply and install the electrical and mechanical (E&M) equipment for the two lines including 70 four-car Bombardier INNOVIA Monorail 300 trains (280 cars), Bombardier CITYFLO 650 signalling and automatic train control technology, the Operation Control Centre, communication systems, platform screen doors and fare collection, power supply / power distribution systems as well as switch beams and depot equipment. It will also provide the overall E&M system integration, project management, systems engineering and integration, test and commissioning for the trains and signalling as well as operations and maintenance of the vehicles and wayside systems. The INNOVIA Monorail 300 trains will be built at Bombardier's site in Derby in the UK. The INNOVIA Monorail 300 system has been operating in Sao Paulo, Brazil, since 2014 and is currently under construction in Bangkok, Thailand and Wuhu, China.
11.08.2019
---