The first 8.7 km stretch of the India's 14th metro has been officially inaugurated in Kanpur, in Uttar Pradesh state. It runs completely on an elevated alignment serving 9 stops between IIT Kanpur and Moti Jheel and is part of a 2-lines, 32.4 km long initial network in this city of almost 3 million inhabitants. 12.9 km of this network will be underground in tunnel sections:
Line 1: IIT Kanpur – Naubasta, total length: 23.8 km (22 stops), therof 8.6 km underground (10 stops)
Line 2: Jarauli – CSA University, total length: 8.6 km (8 stops), thereof 4.3 km underground (3 stops)
A network scheme can be seen here:
http://www.urbanrail.net/as/in/kanpur/kanpur.htm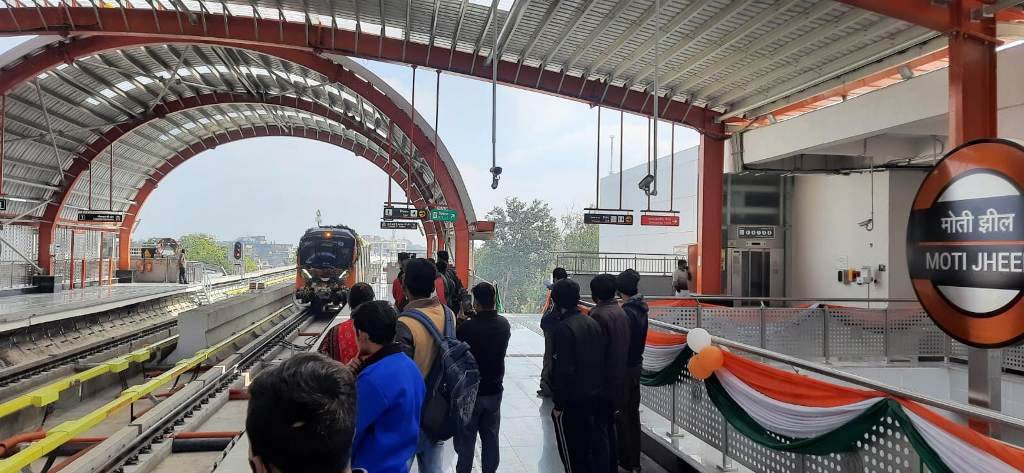 Construction work had only astarted in 2019, the entire construction work has been done in record time so far.
Further openings are expected between 2023 and 2027.
39 three-section Alstom MOVIA metro train sets are on order, as part of a joint procurement of 67 units together with Agra metro, but only part of them have already been delivered. The orginal ordered was placed with Bombardier and passed on to Alstom upon acquisition of the company by Alstom. The total contract includes rolling stock, train-control & signalling and is worth some 270 mn USD. Operator of Kanpur's new metro is Uttar Pradesh Metro Rail Corporation (UPMRC).
05.01.2022
---