Today, 30 August 2019, the official inauguration of the first section of the Limmattalbahn in Zurich's metropolitan area took place. On Monday 2 September 2019 regular service of the VBZ tram line 2 over the 3 new kilometers between Farbhof and Schlieren Geissweid will start.
The first section of Limattalbahn
The new section is only the first part of 13.4 km of new track which will serve a number of suburban areas in Western Zurich. The Limmattalbahn will continue beyond Schlieren via Dietikon to Killwangen-Spreitenbach SBB station. In Dietikon it will connect to the existing Bremgarten-Dietikon-Bahn which forms part of Zurich's S-Bahn network as route S17. On the other end, there will also be a new rail connection between Farbhof and Altstetten station.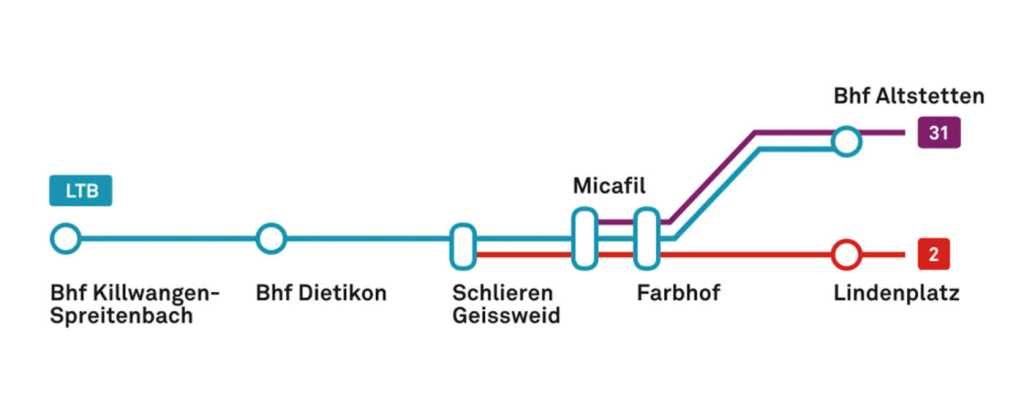 Separate operation and own vehicles
Limmattalbahn AG is owned by the cantons Zurich and Aargau and will operate the new line 20 between Altstetten Bahnhof and Killwangen-Spreitenbach SBB, after the finalization of the construction works scheduled for December 2022. VBZ line 2 will continue to share the track until Schlieren Geissweid.
8 new seven-module bi-directional tramways will be supplied by Stadler Rail by 2021. They are 45 m long, 2,.40 m wide and have capacity for up to 276 passengers of which 104 seated. They are part of a joint order together with Baselland Transport AG (BLT) which procures another 10 vehicles for the re-gauged Waldenburgerbahn. The investment cost for the Limmattal vehicles is 43 mn SFr – with a total investment for the project of approximately 755 Mio. SFr.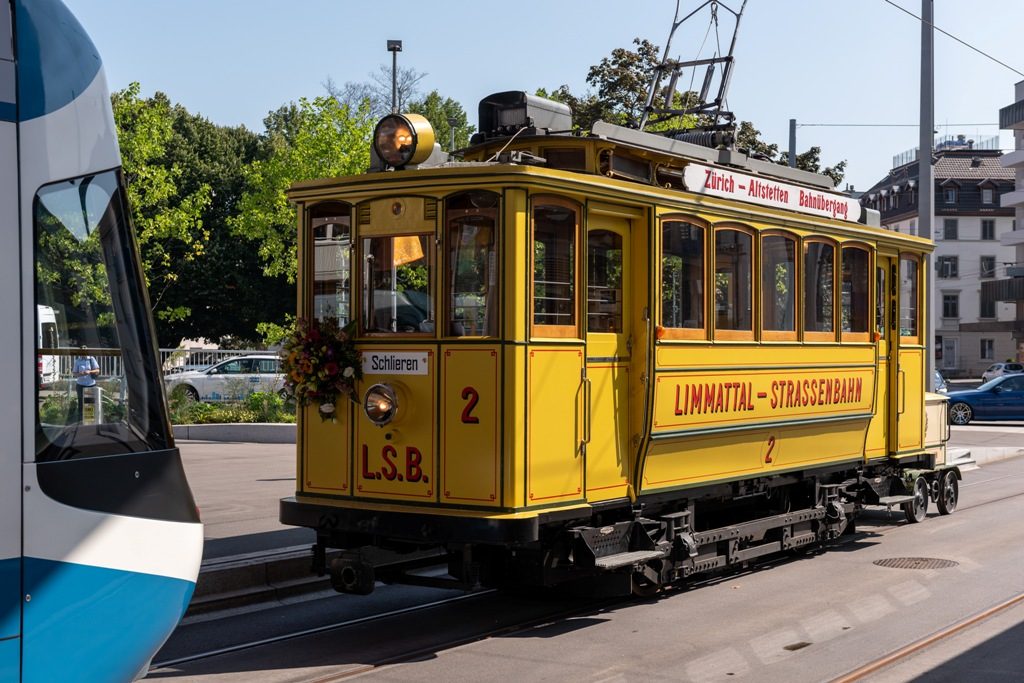 The Renaissance of Limmattalbahn?
There was already a meter-gauge tramway serving the Limmattal before: It ran between Zurich Letzigraben via Altstetten and Schlieren to Dietikon, with two branches to Unterengstringen and Weiningen. The so-called Limmattal tram was integrated into the city tram operation and was converted to diesel bus operation beyond Schlieren in 1931. The Farbhof-Schlieren section closed in 1956 and was served by trolleybuses until 28 August 2017. Trolleybus operation ceased in order to be converted to back to tram operation.
30.08.2019
---