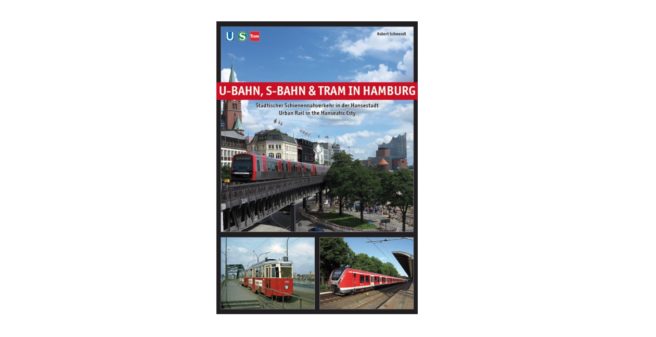 Urban Rail in the Hanseatic City
The well-known author and editor Robert Schwandl describes the different variants of local rail transport in the Hanseatic city in this new book. Unlike the other books of this series published so far, additional historical descriptions and photos are included for the first time, with special focus on the former tramway system closed in 1978. This also includes various, very expressive historical colour photos. The other transport modes are also represented with a historical outline, and details about the current network, including a description of the plans for future expansions. One chapter deals with the suburban railway lines of AKN, the Altona-Kaltenkirchen-Neumünster Eisenbahn GmbH.
The quality of the photos and the various route maps of all transport modes (incl. tramway) is excellent and up to the usual high standard of the products from the publisher and author. The book is a worthwhile purchase for all those interested in Hamburg's public transport system, especially for "newcomers" to the subject, as the author himself mentions in the foreword. In any case the book is also a useful companion for visitors to the city.
Author: Robert Schwandl
Editorial: Robert Schwandl
144 pages, approx. 300 colour image, various network maps
Text German/English
ISBN 978-3-936573-64-0
Price: EUR 19.50
21.12.2021
---