In Algeria, new modern low-floor tram systems have been opened in several major cities since 2011 to provide up-to-date public transport. After Algiers in 2011, Oran and Constantine in 2013, Sidi Bel Abbès in 2017 followed Ouargla and Sétif in 2018. There were some delays with the project in Mostaganem – we had previously reported on the tram here: https://www.urban-transport-magazine.com/en/first-test-runs-on-new-algerian-tramway-in-mostaganem/ . But now, on 18 February 2023, the new system eventually started revenue service.
On this occasion, Mr. Kamel Beldjoud, Minister of Transport, accompanied by Mr. Aissa Boulahia, Wali of Mostaganem, and other senior representatives from local authorities of the region of Mostaganem, were present at the inauguration ceremony.
The Métro d'Alger (EMA) company awarded the Mostaganem tramway project to Alstom and Cosider. Alstom's scope of work includes the provision of the whole system, telecommunications and signalling systems, the sub-stations and ticketing as well as the depot equipment. 25 seven-section, 43 metre long Alstom Citadis low-floor tramcars were supplied by the Joint-Venture CITAL composed by Alstom (49%), Ferrovial, EMA and SNTF. For its part, Cosider's scope (Public Works/Engineering Works) carried out the civil engineering including the rail lines, the catenary and the traffic light signals.
The 14 km-long Mostaganem tramway system with its two lines allows 10,000 passengers to travel each day on the line, with 24 stations. The lines link different districts of the town, facilitating access to the various university campuses for students, and providing quick access to the city centre and different stations.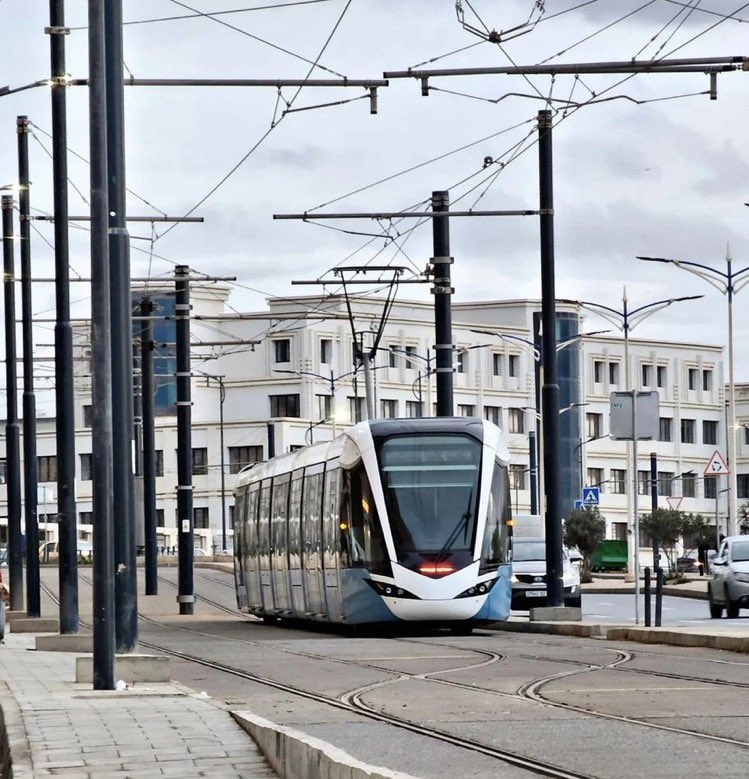 We published an overview about Algeria's tramway systems already here:
20.02.2023
---